On March 19, 2012, Ken played at Harvey's Bar and Grill in Huntersville, NC like he does every Monday night. This particular evening was different…two of his songs were being recorded with the 3 Piece Bucket Band playing along. Although they only had 2 hours to learn this song over the course of two days, they did a pretty good job.
Ken's first posting seemed to be cut off when he posted it on ReverbNation. He contacted Louis (the recording genius of the group) and was sent the raw unedited MP3. It is now re-posted on ReverbNation in it's original form. http://www.reverbnation.com/artist/song_details/12658108
"…Recorded a new version of my song 'I Won't Give It Another Try' last night at Harvey's. The 3 Piece Bucket Band played with me, so we had a bass player, lead guitar, rhythm guitar, and drums…and Jeff and Al sang harmony. I can't wait to hear the recording which should be out soon. We had several people in the audience singing along. Lot's of great talent last night at Harvey's Bar & Grill."
This was the first time this song was played with a band in public, so it was pretty exciting for Ken. Ken hired Larry Lee from Nashville in October 1989 to help promote his songs. Many people including Gene Watson, Billy Joe Royal, Joe Diffee, Vince Gill, Doug Stone, Tim McGraw, Alan Jackson, George Strait, George Jones, Ronnie Milsap, Oakridge Boys, Mark Chestnut, and Garth Brooks have all had exposure to Ken's songs. This song was not been written until sometime late in 1990-91. Gene Watson once showed interest in this particular song, but wanted a better recording with a full band.
Join Ken on Monday nights at Harvey's Bar & Grill located at 13812 Cinnabar Pl, Huntersville, NC.
704-947-5080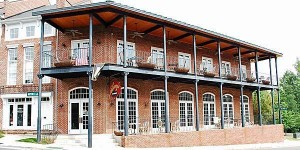 -Admin